Welcome to the Solidaritech page for the Refugee Integration Service. This page is for members of the service to be able to request machines and also to find out more about things that can help their clients.
This service is part of Refugee Integration Yorkshire and Humber, which helps new refugees, communities and public services to work together across the region You can find us in Barnsley, Bradford, Calderdale, Doncaster, Hull, Kirklees, Leeds, North East Lincolnshire, Rotherham, Sheffield and Wakefield. Solidaritech is proud to be part of this project.
If this is your first time requesting machines from us, please use this form to register your organisation. To request a machine please use this form.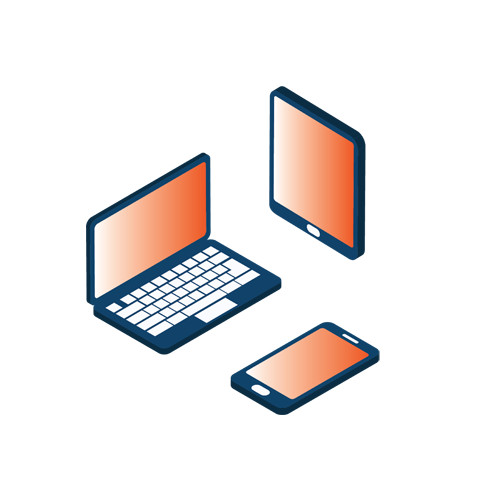 Please be aware, if you are not a member of the Refugee Integration Service then we are not able to provide machines under this programme.
Help Us Help MORE PEOPLE
Solidaritech runs entirely on donated technology, and without donations we're unable to provide technology to your clients, as well as Refugees and Asylum Seekers throughout Yorkshire and Humber. Since we started, just over three years ago, we've donated more than five hundred items of tech to Refugees and Asylum Seekers.
Solidaritech machines have helped beneficiaries study to gain new qualifications, as well as convert qualifications from their own country to British ones. They've helped people progress their asylum cases, to integrate into their communities, to learn english and find to access vital services. We believe technology is a human right, so we need your help.
There are a couple of ways in which you can help…
Staff Donation Drive
Most people have some spare technology at home, old laptops propping doors open, tablets sat on bookshelves or old phones laying in drawers. Help us help people by donating these unused items to us. We don't need usernames or passwords, we wipe machines on site – using trained technicians – and we then install an appropriate OS (Operating System) ready to donate out to a new Solidaritech beneficiary.
If you would like to get some advice on getting your machine ready for donation we've provided some handy tips here. However, if we've not covered everything, or if you have any additional questions, please get in touch.
Organisational Donation Drive
Every organisation, from large Local Authorities to small non-profits like us, uses technology. Often larger organisations have an 'end-of-life' time for machines of around three years, and these machines are disposed of when they've reached that point. They're usually professionally recycled on a cost-neutral basis (meaning that the cost of destruction is weighed off by the residual value of the machine) and the machine is then sold in-bulk to another country.
Instead of recycling your machines, you could instead donate them to us at Solidaritech. We understand that some organisations have Data Protection policies which might prohibit this, but we're prepared to work with you to safely, securely circumvent these problems. We've had donations from Metropolitain Local Authorities, Financial Services firms and even international legal firms.
Let's get the ball rolling and have those conversations, and with any luck we can recycle your organisation's machines and help people make a better start to their new lives in the UK.