Do you or your company have spare tech?
We repurpose your unwanted laptops, desktops, tablets and smartphones, passing them on to asylum seekers and refugees to help them resolve their immigration status, pursue studies and start their lives in their new country. Solidaritech professionally wipe your old hard drives, installing new Operating Systems to make a new, quicker and more usable machine.
We deal with companies of all sizes – as well as individuals – and are more than happy to provide solutions to suit your individual circumstances. Get in touch if you'd like to find out more.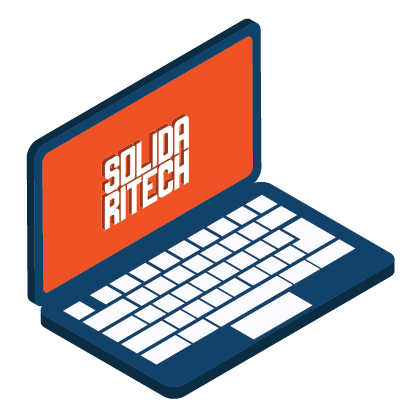 HOW SOLIDARITECH WORKS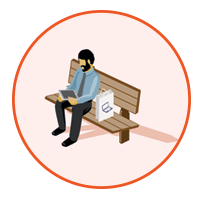 Donate your old technology
You can either donate to the office, post it, or arrange for a pick up. We accept donations from business or individuals. If you're a business with multiple donations we can also brand the machines with donations stickers or provide press releases and articles for your company communications.
Find out more about donating here.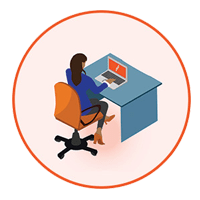 We profesionally erase your data
Our professional technicians wipe your data from the machine safely and securely using cutting edge technology. For companies, we work with your Information Security team to ensure that all relevant procedures are followed.
After we're done we then issue you a certificate of data destruction.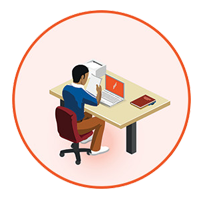 We fix any issues
Once cleaned, our technicians assess your machine, install a new, Operating System and fix any issues. These could be simple things like replacing a charger, replacing missing keys or fitting a new track pad. We also PAT test your machines to ensure they're safe to donate.
You can help buy people chargers, and other spare parts, here.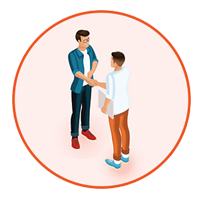 We allocate the refurbished machine
We pass machines on to grateful recipients on a 'greatest need' basis via our partners at Asylum Seeker & Refugee organisations. Your machines go to those looking to continue/convert their studies or for professional qualifications.

If you have spare tech and would like to help someone you can find out more here.